Secrets To Make Your Home Look More Expensive
Let's be honest who doesn't love their home look cosy, posh and expensive. But our wallets doesn't allow us to have that very luxury look. Here is the great news you don't really have to spend a ton of money to get the luxury and posh look. It can be done with some easy small transformation steps as well without spending a lot of money or maybe none at all. You might already have all the stuff at home just by changing the position and placement of it you can make it look very expensive. So here is me spilling all my secrets of making your home look great cosy and expensive.
                  No matter how much you spend on your house if you don't keep it clean its gonna look bad and very unappealing. Keeping your house clean will automatically make it look very nice and chic. If you have a well designed beautiful house but you don't keep it clean it is going to look awful and cheap. So make sure to get that cleanliness done. Keep that surfaces clear, make you bed, make your home smell good. You will feel very much inspired and home your home will be you favorite place.
GET SOME FRESH FLOWERS/PLANTS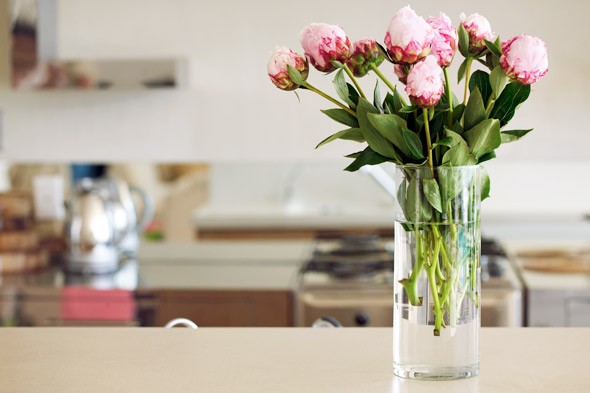 Nothing else can make your home look more prettier than getting some nature inside your house. Get some fresh plants and decorate your whole interior with it. Skip the expensive bouquet and get some plants and flowers that you actually pick, they are going to last long and are economical. Litting some candles would make it even more beautiful.
     Hanging curtains makes your home look so great and luxurious. Curtains just drips luxury it makes a random box look like a luxurious room. You don't have to buy very expensive curtains just regular white curtains would work the best and then you can easily change them with changing seasons. Also don't just hang curtains in your home forever occasionally  washing, cleaning and ironing them would make a huge difference.
         Well if you already don't have your tv hanged in your living room where have you been?? Honestly it makes such a huge difference to hang your tv instead of making it sit on tabe. It just makes the space look wider and more put together. Hang your TV and you will thank me later even if this ideas doesnt sound so good to you right now just do it.
DECORATE WITH DIYS AND USED ACCESSORIES
        Decorate with fairy lights, candles and use lights that yours eyes find cosy and comfy. You don't want spend a lot of money on accessories so make sure to check out your local thrift shop, garage sales and goodwill stores to find the used pieces, you will be surprised to see how beautiful and antique pieces you can find their for very low prices. Look on the internet for DIY decoration projects which are very easy and would look great around your home.
Transform your walls by getting beautiful frames of pictures from your great memories. You can frame your favorite quotes and verses to hang. You can also print out your favorite painting and frame them and form an art gallery which would look very expensive and cool. Your walls should have many of your favorite memories and quotes because you want to feel happy and cherished everytime you look at the wall of you home.
USE MIRRORS WHENEVER/WHEREVER POSSIBLE
           Mirrors mirrors everywhere, if it was possible I would have made my whole house look like a mirror because we love to look in the mirror don't we ?? Mirrors add such a great decoration to your house because of how they look your room look bigger and you can see in it all the time. It causes the candles and light reflect around the house and creates this beautiful vibe that you can live for.
I hope this article inspires and helps  you transform your house with these easy steps and fall in love with it. If you have any tips you want to share about transforming your home mention them down below we would love to hear them. Have happy home transformations !!! Cheers !!!
Find more tips in our website